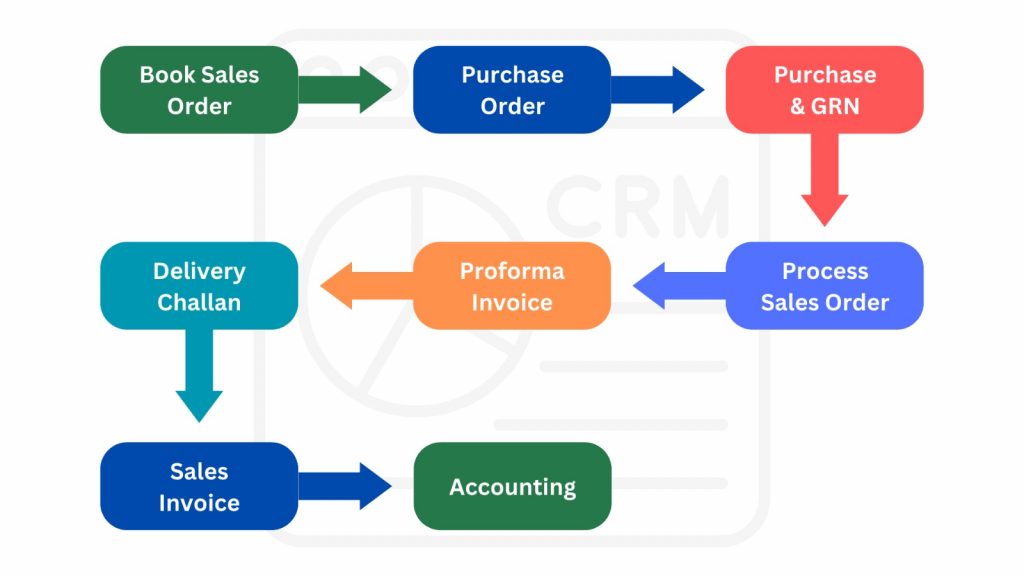 DreamCRM brings you complete order management Software solutions to simplify your business process.
Product catalog/Inventory: A product includes details about each product or service, such as product name, description, pricing, specifications, and images. The catalog may also include information about product categories, brands, or related products. In DreamCRM you can also have the ability to track and manage inventory levels for the purpose of fulfilling orders placed by customers.
Quotations: Make it easy for your sales team to create and send professional-looking quotations to customers. Use automated tools to quickly generate quotes based on customer data and product information stored in your CRM system.
Vendors Management: Link Products, Services, and Price book details to vendors for quick purchase order creation when stock is low.
Sales orders: Once a customer has accepted a quotation, convert it into a sales order within your CRM system. This will ensure that all the details of the order are captured, including product information, pricing, and delivery dates.
Delivery Notes: A document mentioning the list and quantity of products ordered by the customers. It is sent during the shipment of goods and services. The delivery note should include the name and contact details of the customer and the seller, the date of issue and delivery, etc. It can be generated from SO.
Purchases: When you receive an order from a customer, use your CRM system to generate purchase orders for your suppliers. This will help you keep track of inventory levels and ensure that you have the right products in stock to fulfill customer orders.
Bills: Payment that is to be made to the vendor once you receive the goods and services. It can be generated from PO.
Invoicing: Use your CRM system to generate and send invoices to customers once orders have been fulfilled. This will help you streamline your billing process and reduce the risk of errors.
Payment: Integration of CRM and accounting software can provide you with valuable insights into customer payment history and outstanding invoices. This helps you to identify and follow up with customers who have overdue payments, ensuring timely payments and improving customer relationships.
With full integration, all data, including sales orders, invoices, payments, and Stock, are automatically synchronized between your CRM and accounting software like (TallyERP, Quickbooks, SAP, or any third-party accounting software). This eliminates the need for manual data entry and ensures that all data is accurate and up-to-date.
By leveraging these features within your CRM system, you can improve the accuracy and efficiency of your order management process, resulting in a better experience for both you and your customers.
#OrderManagement #CRM #BusinessTips