SugarCRM Customization
Sugar is the most flexible and customizable CRM platform and delivers unmatched flexibility across every aspect of your CRM deployment. Customization's can vary from custom fields, custom modules, code customization, to 3rd party plugins.With its out of the box feature of being able to be customized quickly as per business requirements.
Why customize SugarCRM?
Every business is unique – but they all have one thing in common. Everyone wants to build great customer relationships while growing the business.We have developed and implemented powerful business processes using Custom modules and fields inside SugarCRM.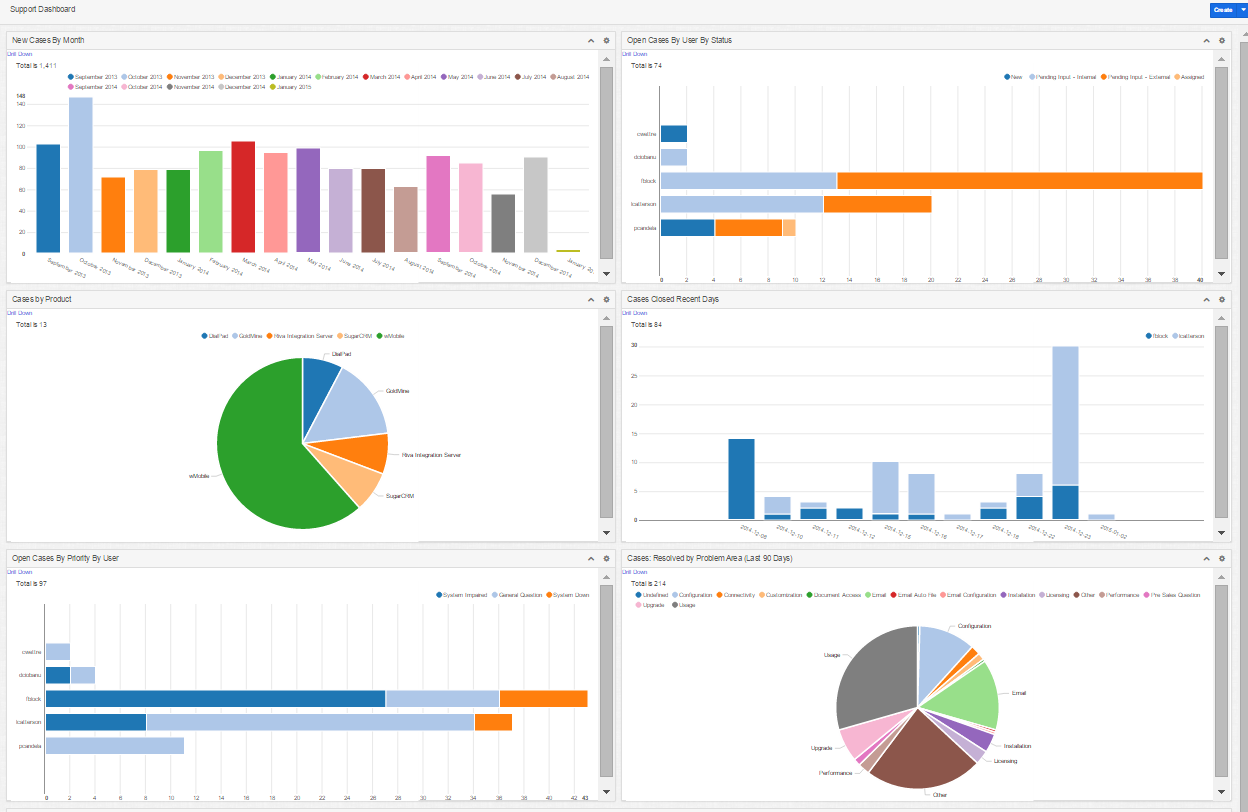 Customized Dashboard
Sugar provides a high level of customization for its user interface, like it's Dashboards and the Intelligence Panel. These features allow users to get valuable information within the home page or a record view. With the Intelligence Panel, you can display data on the right side of the screen from any data source, internal or external and using a variety of visualization types.Create standardized dashboards for your users. No more having confused users missing out on what they could be doing with Sugar.
Relationships and Related Fields
Relationships create a bidirectional connection between two modules. Record A has a link to record B, and record B has a link to record A. Relate and Flex Relate fields, on the other hand, both create a one-way connection between two modules. Record A has a link to record B, but record B shows no reference to record A.
Relate fields which creates a one-way relationship between two modules.

Other Customization
Some of the other popular Sugar customization that is relevant to most businesses include:
Starting from the understanding your business needs till the implementation of Sugar, we are with you. We are a multi-discipline design studio with an extensive network of the finest talent, allowing us to build the perfect team to respond to your brief.