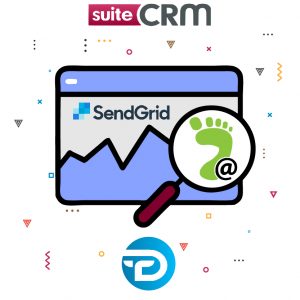 SendGrid Integration with SuiteCRM
SendGrid Integration helps you to track sent emails status in SuiteCRM. Analyse Email Engagement with Delivered, Opened, Clicked, Dropped, Bounced event. SendGrid virtually eliminates the complexities that usually go along with sending corporate emails on a large scale. SendGrid improves deliverability for your application-generated email.
Improves staff workflow, customer knowledge, and decision-making accuracy.
Starting from the understanding your business needs till the implementation of Sugar, we are with you. We are a multi-discipline design studio with an extensive network of the finest talent, allowing us to build the perfect team to respond to your brief.