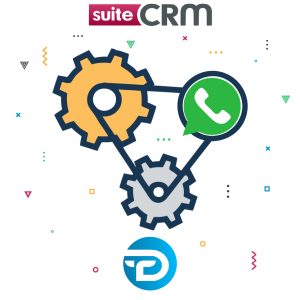 WhatsApp Integration with SuiteCRM
WhatsApp add-on automation makes your business available anytime. Send WhatsApp from SuiteCRM at one click from any module. You can also create workflow WhatsApp Message and get a reply back as an Inbound WhatsApp Message.
With WhatsApp, you'll get fast, simple, secure messaging available on phones all over the world.
Improves staff workflow, customer knowledge, and decision-making accuracy.
Starting from the understanding your business needs till the implementation of Sugar, we are with you. We are a multi-discipline design studio with an extensive network of the finest talent, allowing us to build the perfect team to respond to your brief.