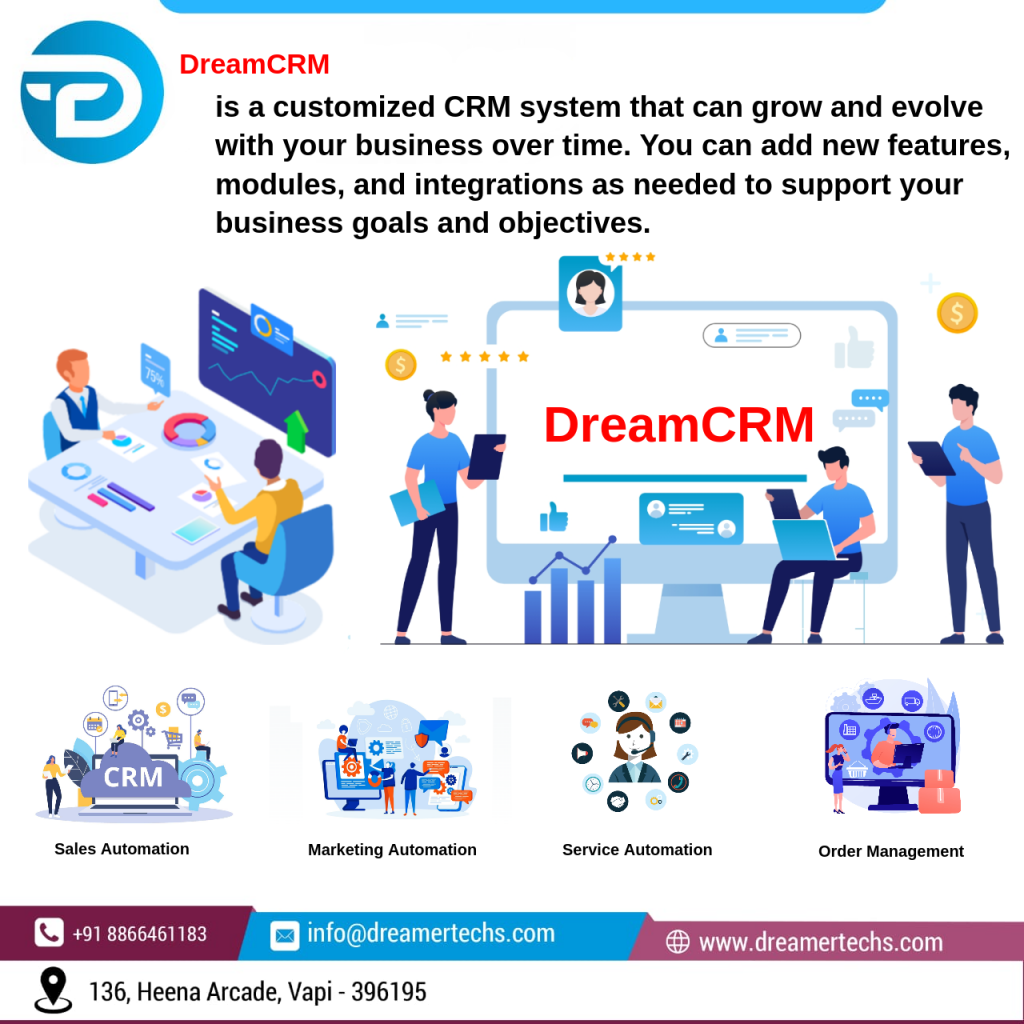 DreamCRM offers significant advantages to most businesses no matter what your industry or size – or the type of products or service you offer customers are the single most valuable business asset for any industry. They are the only main source of revenue and the foundation of any business's success.
The key to happy customers lies in understanding them. This is exactly what a DreamCRM system helps you to achieve. If you are not sure what a CRM system does, see what is a CRM system before judging the potential benefits to your business.
Useful 11 benefits of using DreamCRM:
CRM tools can help you to identify, understand, and assist your customers. Some of the notable benefits of using CRM in business are:
1. 360 Degree View help you to know your customer by creating a central repository for all your customer data enabling you to gain key insights that can be used to enhance and nurture your business relationships.
2. Efficiencies, particularly in data management.
3. Automatically capturing of Leads from various different sources directly into the CRM without any manual intervention help you to cut your lead leakage or loss of inquiry to 0%.
4. Better collaboration and communication across departments and teams help your team to close more deals faster and easier.
5. Greater accountability enables salespeople to work more efficiently, be better organized, and better manage time and relationships with Clients.
6. Improved Customer experience by empowering your customer support agents with the right resources on time to deliver high-quality service.
7. Easy customer segmentation helps you to engage or target the right customer with the right product and services at the right time sending targeted marketing content based on purchase indicators like history, demographics, engagement, and level of interest to generate more leads and feed the funnel.
8. Follow Up & Automated reminders help the sales team increase the chances of them converting more of these leads into customers.
9. Generate and Send Quotation faster and easier than before from an easy to use interface, professional sales quotes can be quickly generated from opportunities, contacts, or companies with the option to track quote revision history, email as pdf, and export as pdf.
9. CRM leads to improved analytical data and powerful reporting. You can visualize and analyze data and focus on Key Performance Indicators (KPIs) across the organization on a personalized dashboard, helping you gain valuable insight and drive quick and accurate decision-making in your business.
10. Easy integration Increase productivity across your organization using our Rest API allowing you to integrate CRM with your core business systems, enabling you to share and collaborate across any boundaries. (eg, ERP, Tally, Telephony, etc)
11. Using DreamCRM mobile app gives you the ultimate flexibility to access your CRM data from anywhere on an Android device. Get real-time access to customer information, create activities and tasks, opportunities, manage your to-do list, perform powerful searches, and more within a straightforward, easy-to-use mobile interface.
For more detail please contact us: https://dreamertechs.com/contact/