DreamCRM empowers your sales, support, and marketing teams to collaborate across the entire customer lifecycle for more meaningful, memorable experiences.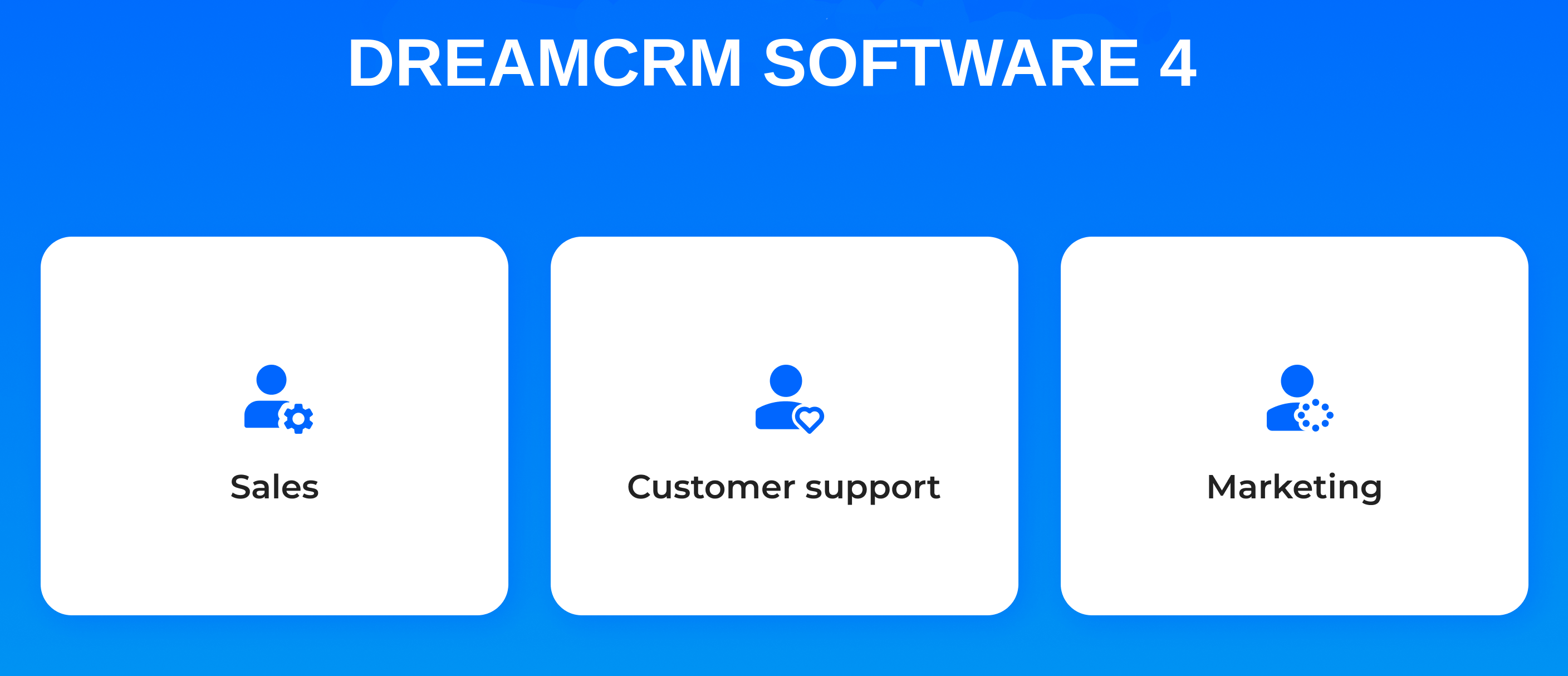 Features that make DreamCRM the best CRM for your Business.
Leads, Contact & Account Management
Opportunity & Pipeline Management
Task / Activity Management
Create Quotations
Product & Price List Management
Purchase & Sales Order
Invoice
Project Management
Event Management
Survey
Task Management
Email, WhatsApp, SMS, Calls.
Campaign Management
Marketing ROI Analytics
Case Management
Time and Cost tracking
Contract and AMC Management
RMA and Product Warranty Management
Shipping & Receiving Management
Reporting and analysis
Access from anywhere using DreamCRM MobileApp
API integration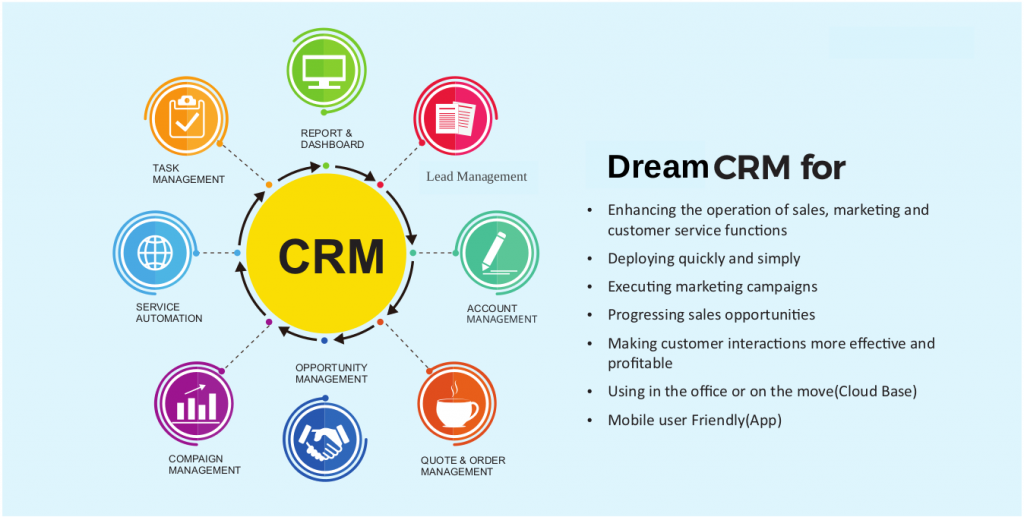 Lead or Inquiry:
Lead is an (unqualified sales prospect) who has shown interest in your product or services. Once a Lead is qualified and converted it will turn into; a Contact once you have established 'Who' it is, an Account when you know 'Where' they work and an Opportunity once it is known 'What' they might buy.
Contact Module:
Contact is an individual who is typically associated with an Account and Opportunity. This module allows you to manage all contacts.
Company/Account Module
Accounts in DreamRM will hold all information specific to a company with that your organization will have a relationship. This module allows you to manage all accounts.
Opportunity
When a business qualifies for a lead, it becomes an opportunity. An opportunity is a potential revenue-generating contact or account. If the business does not nurture contacts or accounts properly, it will lose selling opportunities. Opportunity Management enables businesses to manage and monitor the sales funnel and provides necessary info to complete the sales process.
Quote & Order Module
Used to create, track and issue Quotations to customers. Allows users to create a quote to be provided to a customer that contains at least products, prices, and associated discounts. Order management allows users to process orders that contain products, prices, and associated discounts.
Product & Price List Management
Enter product/part numbers and manage the prices associated with them. Typically functionality allows users to add products and prices to opportunities and quotes if these modules are provided within the same system.
Invoices module
Used to create, track and issue Invoices to customers and track payments received for the invoice.
Contract/AMC
AMC/Contract Management helps you to manage AMC, get renewal reminders, schedule visits, and maintenance reminders. Get AMC details while creating a support Case.
Cases module
Cases are used to record interactions with customers when they ask for help or advice for the product or services they buy. Cases are issues or problems associated with an account. They may be managed and tracked through their life-cycle using the Cases module.
Projects module
The projects module allows the user to arrange their organization's projects by tracking the delivery time, cost, number of tasks and allocating resources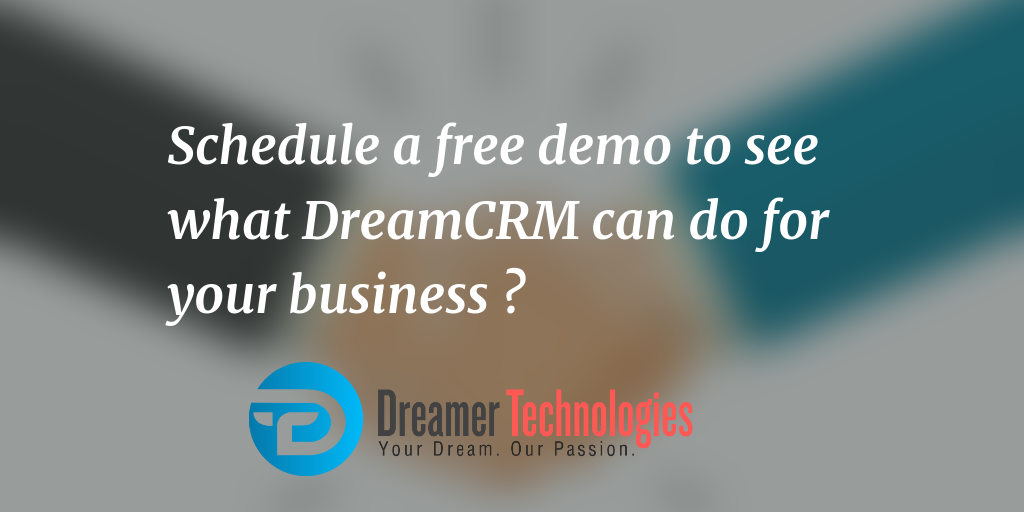 Please connect us if you want more information regarding this.
Email – info@dreamertechs.com , Skype – live:dreamertechs