Lead is a prospective customer of our products or services. For a successful product and service based company, Lead analysis and its automation is an important thing. Suppose, If you are running an Software development company, the leads are nothing but some queries on your service from a person who is going to buy a product or services soon. Simply, we can say that lead is the first step in sales process.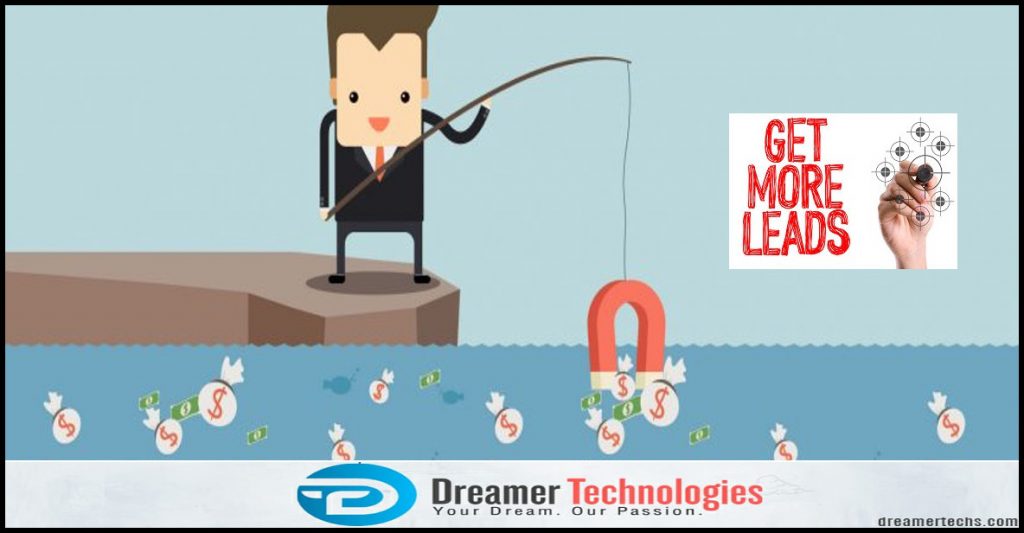 Benefits of a Lead Management System
Efficient Lead Tracking
Be More Productive with Automation
Personalize Your Customer Interactions
Real-Time Reporting
Impactful Lead Nurturing
Sharper Insights
Sources for generate the leads
Using Linkedin Leads
WebForm to Leads
Social Media Leads like FB,Twitter
LiveHelper Chat Leads
Manual Entry
Lead Generation from Incoming Email,SMS,Call
Nurturing the quality leads for converting.
Lead Distribution based on team,department etc
Check email-id is valid or not in DreamCRM using EmailVerification
Lead creation and followup email to assignee user.
Lead assignment based on Least Busy, Round Robin etc.
Prevent the entering of Duplicate Leads using Duplicate Checker
Followup the leads using Calls & Meetings.
Convert Leads to Accounts, Contacts, Opportunities
When you qualify a lead, you can convert the lead record and creates accounts, contacts, and, opportunities using information from the leads you're converting.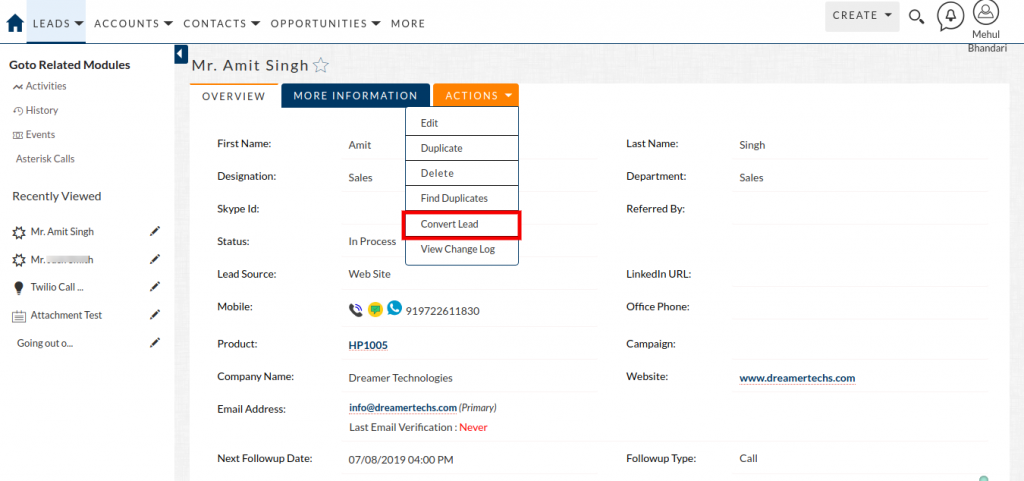 What is "next activity" in opportunity?
Next activity is a scheduling record based on opportunity. It may be a task, call, meeting, mail etc. It may have its own deadline and details.
The salesperson can close the opportunity in two ways.
Mark as won opportunity.
Where, we can go to the next step, i.e. quotation sending,negotiation, confirm sale & payments
Mark as lost opportunity.
Where the salesperson should log the lost reason of the opportunity.
If quotation gets approval by client-side or customer side, we can confirm the sale order and create invoice against the order from Invoice module in DreamCRM.
Analysis of Leads/Opportunities:
Leads and Opportunities analysis can be done dynamically using Drill down reports in DreamCRM. Some of the reports are given below. We can use different filtration to customize the report.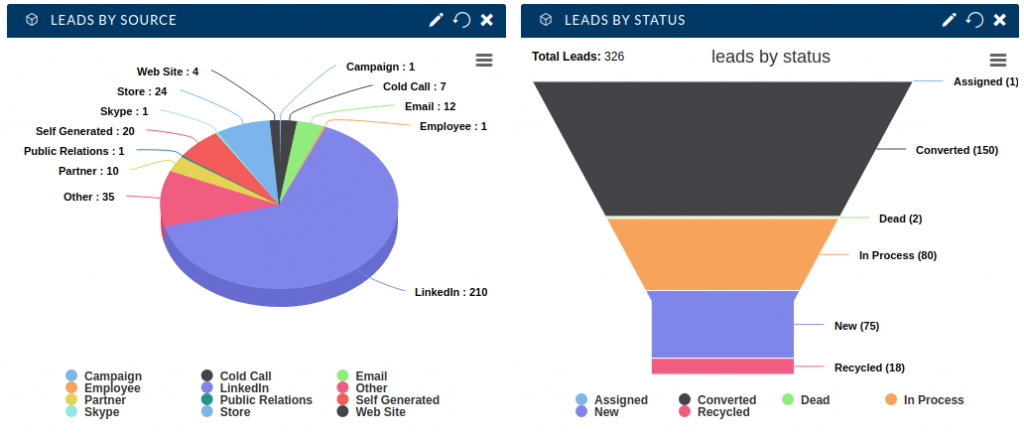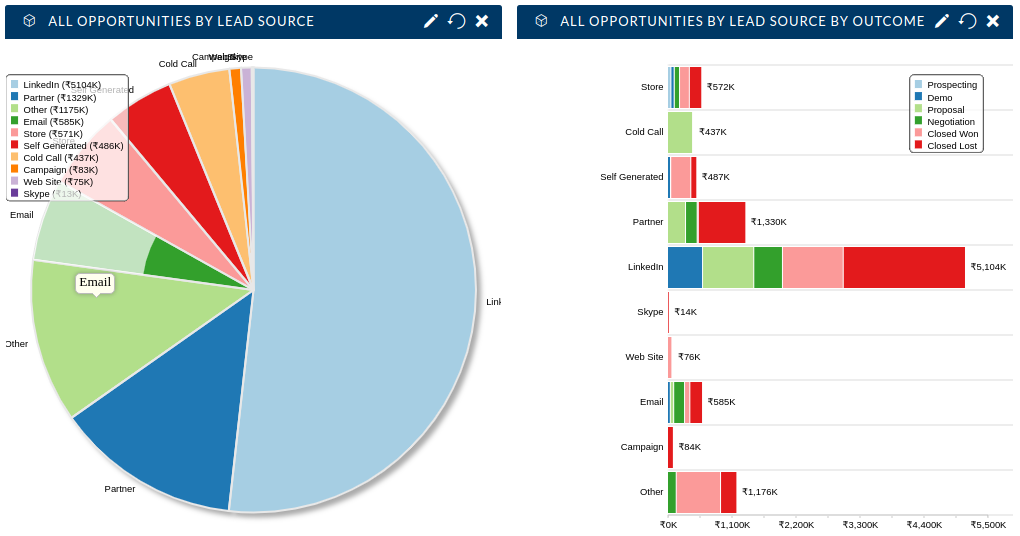 To learn more about this solution go to https://dreamertechs.com/sales/
Please cannect us if you want more information regarding DreamCRM.
Email – info@dreamertechs.com , Skype – live:dreamertechs