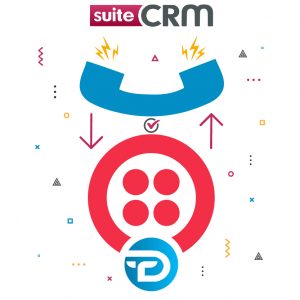 Twilio Call Logging With SuiteCRM
Twilio Call Logging functionality helps you to register the inbound calls (received from leads,contacts and accounts) and outbound calls (dialed to from Twilio) with call details such as call duration, date and time of calls, status, etc.
Improves staff workflow, customer knowledge, and decision-making accuracy.
Starting from the understanding your business needs till the implementation of Sugar, we are with you. We are a multi-discipline design studio with an extensive network of the finest talent, allowing us to build the perfect team to respond to your brief.